DCON Utility Pro
---
DCON Utility Pro is a toolkit that can help user easily to search, configure and test I/O modules via the serial port (RS-232/485) or Ethernet port (using virtual com port) on Windows PC or ICP DAS embedded PAC .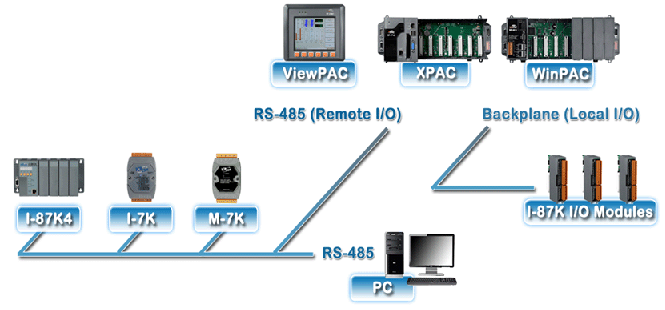 DCON Utility Pro is developed by Microsoft Visual Studio C#, it needs the Microsoft .NET Framework 3.5 or later version installed to function. User can download it from below web site:
http://www.microsoft.com/en-us/download/details.aspx?id=21

Support most PC platform
Support ICP DAS WES platform
Support ICP DAS CE platform
Support I/O modules and units
Fast configuration plurality modules
Data Logger
DCON and Modbus command test terminal

Support DCON and Modbus: DCON Utility Pro can support DCON and Modbus protocol for all ICP DAS and the others modules. It can select multi-options such as BaudRate, Checksum , Format for search module.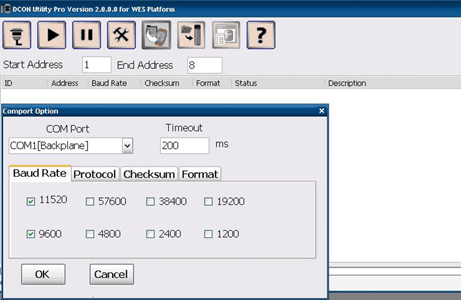 Support rich I/O modules:
| I/O 모듈 및 장치 | 통신 인터페이스 |
| --- | --- |
| I-7000,M-7000, and tM series module | RS-485 remote I/O module |
| I-8K module | Parallel bus I/O module |
| I-87K module | RS-485 I/O module |
| ZT series module | ZigBee I/O module |
| LC and DALI series module | Lighting control and DALI gateway module |
| DL series module | DL I/O module |
| RU-87Pn, USB-87Pn, ET-87Pn and I-87Kn unit | Remote I/O expansion unit |
| I-8410, I-8810, I-8430, I-8830, I-8KE4 and I-8KE8 slave I/O unit | Slave MiniOS7 I/O unit |
| FRnet series module | FRnet I/O module |
Configuration module:

DCON Utility Pro can configuration and test all modules, and it also can fast configuration plurality modules.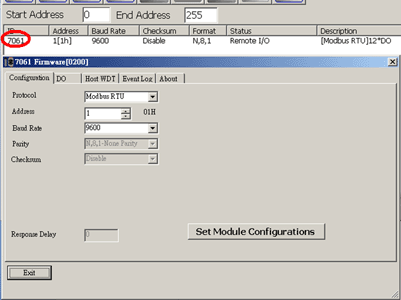 Backup and restore configuration for I-87K I/O module on CE/WES backplane slot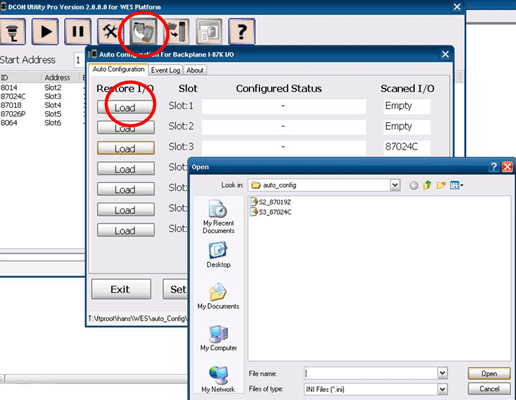 Quick configuration for remote I/O module on all PC/CE/WES platform.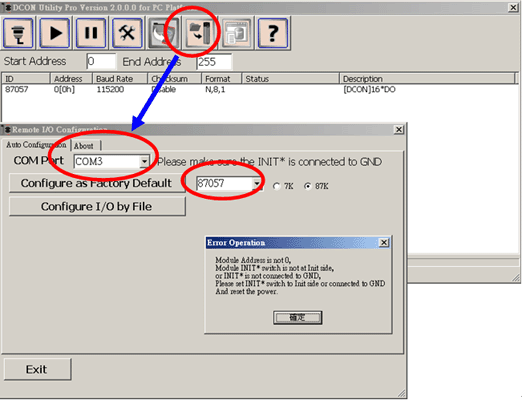 Run Data Logger: Utility use customized parameter to monitor the I/O modules and will make a log file for I/O data.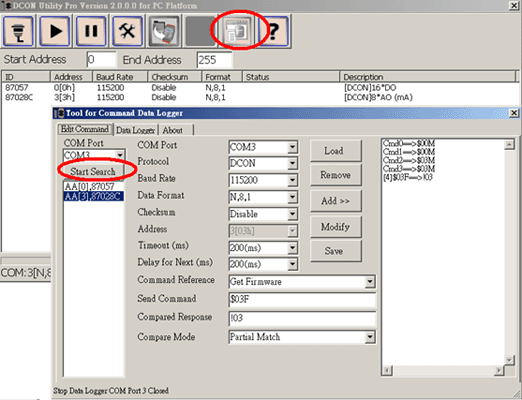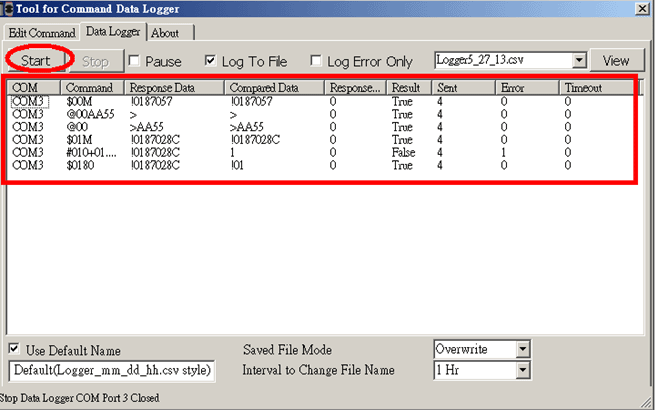 Terminal : for some situation users would want to use command to test module's function diretly.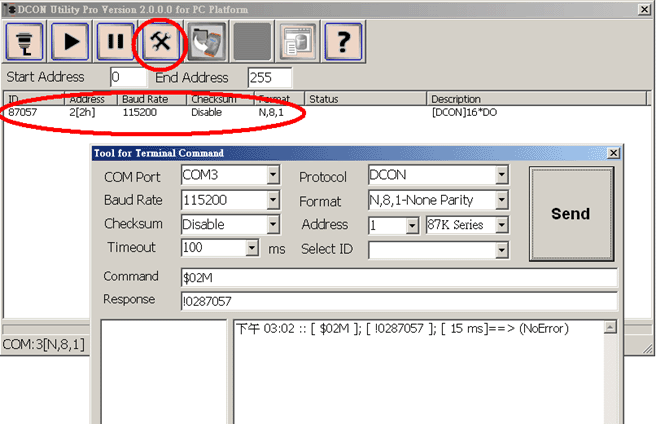 관련 상품